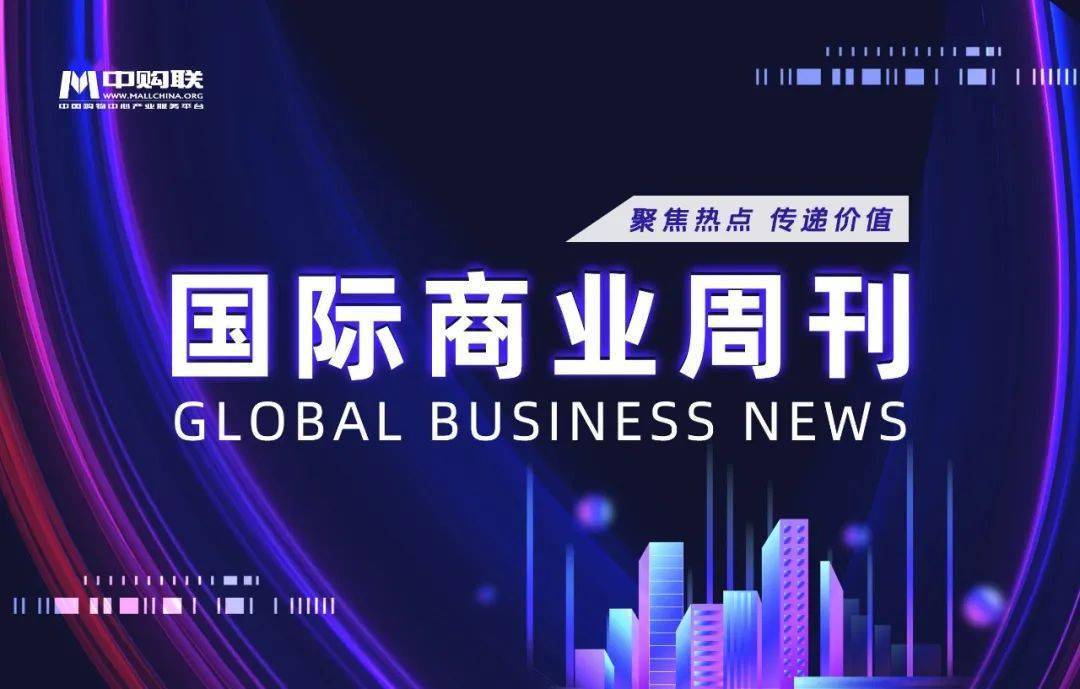 【第63期| 2月15-21日 】
项目动态
Projects' News
1、浦东美术馆将与英国泰特美术馆合作
位于上海陆家嘴、由法国建筑师让·努维尔设计的浦东美术馆近日宣布,将于2021年夏日开馆。据悉,开馆展通过与英国泰特美术馆的合作,将会有泰特不列颠镇馆之宝亮相,同时还带来以「光」为主题的大展。浦东美术馆负责人表示,「浦东美术馆与泰特的合作基于'3+1+2'的模式:即泰特提供三年咨询服务,泰特为浦东美术馆协办一个开幕大展,以及未来双方还有两个后续展览的可能。」
另外,未来浦东美术馆不仅会有埃利亚松这类的现当代艺术作品,也有康斯太勃尔、莫奈等古典展品。在未来三年的计划中,古典、现当代、新媒体、装置艺术等都将包含其中,它将是一个「以观众为中心的美术馆」。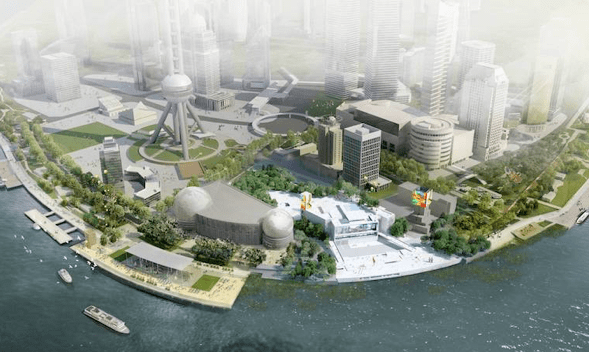 1、Museum of Art Pudong cooperates with Tate Modern and Tate Britain
Museum of Art Pudong, designed by French architect Jean Nouvel and located in Lujiazui of Shanghai, has announced that it will start operation from summer of 2021. It is reported that there will be the treasure of Tate Modern and Tate Britain being represented, as well as a major exhibition on the theme of "Light".
The director of Museum of Art Pudong said that the cooperation between two parties is based on the '3+1+2' model: Tate provides consultation for the next three years and holds an opening exhibition for Museum of Art Pudong. And '2' indicates the possibility of further jointly exhibitions in the future."
In the future, Museum of Art Pudong will not only have modern and contemporary art like Eliasson, but also classical exhibits like Constable and Monet. It will include classical, contemporary, new media, installation art and so on as it tries to be an "audience-centered gallery" in the next three years.
2、再现「移动城堡」,名古屋吉卜力主题公园图透释出
日本名古屋吉卜力主题公园于三年前首次出现在大众视野中后,一直备受漫迷们的期待。
近日吉卜力主题公园除了官宣将于明年秋季在爱知县正式开幕外,同时还释出了更多有关讯息:将于园中融合多种吉卜力经典动漫元素,例如《幽灵公主》、《龙猫》、《魔女宅急便》等。
其中最令人瞩目的便是「再现《哈尔的移动城堡》」,「移动城堡」高度约为16米,类似四到五层的建筑物,并还原剧中「屋顶的旋转大炮」细节,内外均可参观,十分逼真。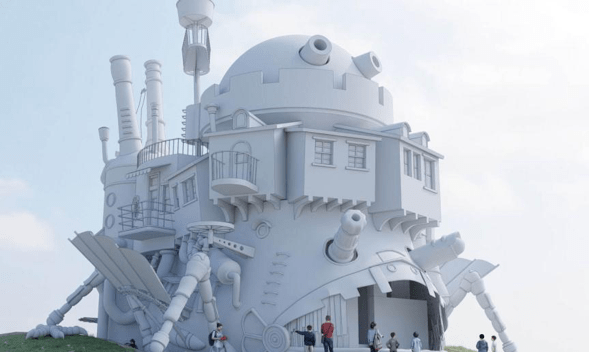 2、Newest photos of "Moving Castle" in Nagoya Ghibli Theme Park
Nagoya Ghibli theme park in Japan has been much anticipated by manga fans since it first appeared in public three years ago. Ghibli theme park has announced that it will open in Aichi-ken in next fall.
It will mix elements from classic Ghibli manga films such as Princess Mononono, My Neighbor Totoro and Kiki's Service. One of the most notable is "Howl's Moving Castle", which is about 16 meters high and resembles a 4-5-story building, with the decoration of "rotating cannon on the roof". In addition, visitors can also enjoy the lifelike interior.
3、破产的美国折扣百货Century 21将在韩国重启
Gindis家族日前与合作伙伴一起斥资900万美元收购了去年9月申请破产的美国折扣百货Century 21的知识产权,并计划在韩国重启Century 21百货,未来还将扩张至中国、加拿大和澳大利亚等市场。
创立于1961年的Century 21总部位于纽约,在美国拥有13家门店,由Ginis家族经营长达60年,奢侈品折扣力度通常高达50%,深受韩国消费者欢迎。据悉,Gindis已聘请拥有丰富经验的Coach原高管Marc Benitez为Century 21总裁。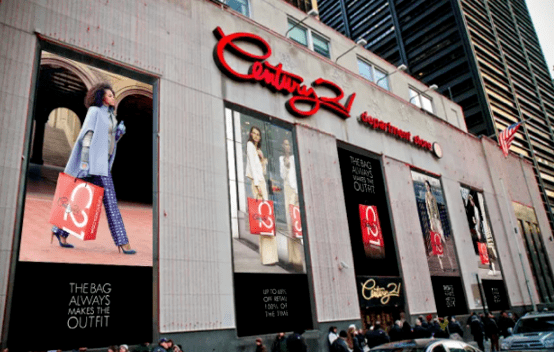 3、Bankrupt US discount department Century 21 sets to relaunch in South Korea
The Gindis family has spent $9 million with partners to acquire the intellectual property of Century 21, the US discount department store that filed for bankruptcy in September 2020. It plans to relaunch Century 21 in South Korea and expand into markets such as China, Canada and Australia.
New York-based Century 21, founded in 1961 and run by the Ginis family for 60 years, has 13 stores in US and discounts on luxury goods often reached 50%, and has high reputation in Korean. Gindis has hired Marc Benitez, former leaders in Coach, as president of Century 21.
4、John Lewis扩大时尚美妆业务,预计将引进50个新品牌
英国高端百货John Lewis近日宣布了全新的扩张战略,将扩大时尚和美妆业务,在4月前会陆续迎来50多个新品牌入驻,例如Mango、Banana Republic、Arc'teryx、Rapha、Champion和Napapijri等,具体确认入驻的美妆品牌则暂未公布。
此外童装也是该百货将押注的方向,除Mango、Scotch & Soda和Fat Face的童装外,还有Hugo Boss、Timberland、DKNY等品牌。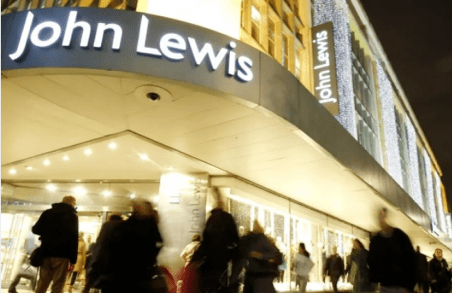 4、John Lewis is expanding its fashion and beauty business, with 50 new brands to be introduced
British high-end department John Lewis announced a new expansion strategy to expand its fashion and beauty business. By April, it will have more than 50 new brands, such as Mango, Banana Republic, Arc'teryx, Rapha, Champion and Napapijri.
The details are yet to be announced. Children clothing is another area the department store is betting on. In addition to children clothing under Mango, Scotch & Soda and Fat Face, there are other brands such as Hugo Boss, Timberland and DKNY.
5、金沙中国启动"伦敦澳门人"一期工程
春节前夕,金沙中国有限公司(Sands China Ltd.,)在澳门综合度假村举行了首期"伦敦澳门人"(Londoner®Macao)的开幕仪式,开幕式上还播放了其全球大使大卫•贝克汉姆的特别致辞视频。
"伦敦澳门人"是金沙中国对金沙路氹城中心综合度假村的大胆改造,以英国文化和历史为主题。伦敦澳门人酒店将在2021年陆续开业,为消费者提供传统与现代结合的酒店体验。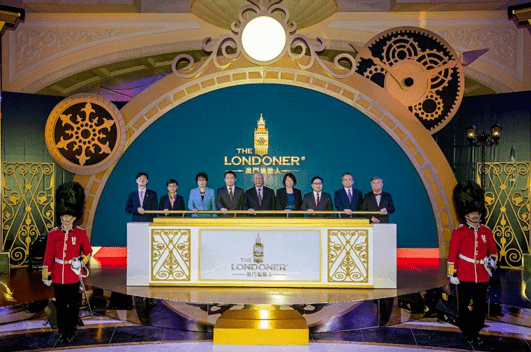 5、Sands China launches first phase of the Londoner Macao
Sands China Ltd., launched the first phase of The Londoner® Macao with an opening ceremony at the integrated resort during the Spring Festival, featuring a special video message from Sands Resorts Macao global ambassador, David Beckham.
The Londoner Macao is Sands China's bold British-themed reimagining of the Sands® Cotai Central integrated resort. Offering the best of British history and culture alongside a traditional yet contemporary hospitality experience, The Londoner Macao will continue to open progressively throughout 2021.
6、酷似「冰淇淋」,亚马逊公布第二总部大楼概念设计图
日前亚马逊公布了在弗吉尼亚州阿灵顿建造的第二总部大楼概念设计图,由NBBJ设计,以酷似「冰淇淋」的双螺旋外观亮相,整体由茂密花园与茂盛树木环绕,并修建了两条可步行的通道,致力于将纯粹自然融入进城市喧嚣生活中。
该建筑共有3栋写字楼,每栋楼有22层,总计8万平方米。除了工作区域外,还为员工打造社区商业与绿色空间,且在周末对外开放。亚马逊第二总部大楼预计在2022年开始修建,于2025年前竣工。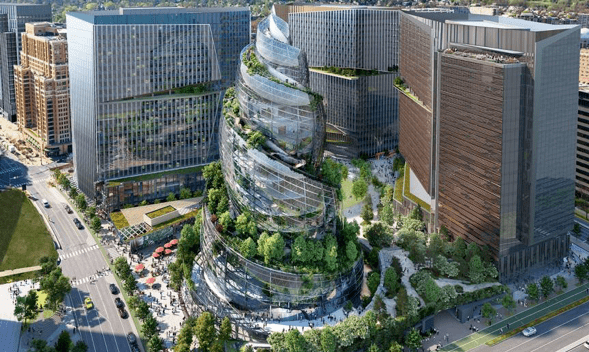 6、Amazon has unveiled the design plot for its second headquarters that looks like ice cream
Amazon released recently its second headquarters' design plot in Arlington, Virginia, designed by NBBJ, which debuts with the double appearance "ice cream". The whole building is surrounded by garden with lush trees and has two walking channels. He core idea is to blend in nature into the noisy city life.
The building consists of three office buildings, each of which has 22 floors and a total of 80,000 square meters. In addition to the work area, the community business and green space for employees will be created and open to the public on weekends. Construction of Amazon's second headquarters is expected to begin in 2022 and be completed by 2025.
品牌信息
Brands' News
1、Supreme将推出《忍者神龟》联名系列
有关Supreme 2021春季系列,时尚市场一直在持续关注中。近日,情报账号 @supreme_leaks_news称,Supreme将在今季与知名动漫IP《忍者神龟》展开合作,或将让四位「神龟武者」穿上Supreme单品,为人们的童年回忆带来新体验。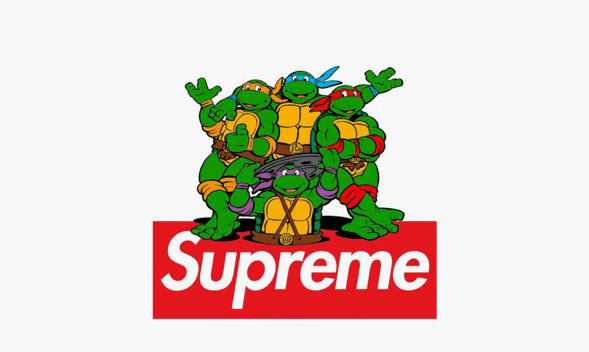 1、Supreme is releasing the TMNT series
The fashion market has been keeping the eye on Supreme's Spring 2021 series. According to @supreme_leaks_news's report, Supreme is teaming up with the iconic anime IP TMNT and possibly putting up their products on four TMNT to bring back childhood memories.
2、Adidas Originals发布情人节施华洛世奇合作系列
近日,Adidas Originals发布了其与施华洛世奇合作的情人节系列,将Samba鞋型进行了更新。与普通版本相比,此次合作系列鞋面采用了皮革材质,并在鞋带上搭配了可移动的施华洛世奇水晶吊坠。
同时情人节系列还包括了全新的Ultra Boost 4.0,拥有黑白两种配色,并在侧边鞋面三条杠上增加了爱心的设计元素。据悉,情人节系列鞋款现已登陆Adidas品牌官网。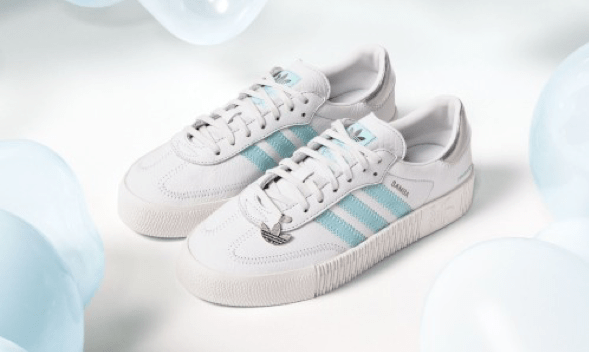 2、Adidas Originals releases Swarovski series for Valentine's Day
Adidas Originals has released its Valentine's Day series in collaboration with Swarovski, updating the style of Samba. The series features leather uppers and removable Swarovski crystal pendants on the laces.
The Valentine's Day series also includes the new Ultra Boost 4.0, which is available in black and white and features a heart icon on the three bars. The Valentine's Day series is now available on Adidas' official website.
3、优衣库母公司将扩大童装业务
日本迅销集团正在开拓童装市场,旗下核心品牌优衣库将于3月在2021年春夏商品中推出与奢侈品牌联合开发的商品,GU也已于2月涉足婴儿服装。
迅销集团表示,在服装市场逐年萎缩的背景下,市场上的童装需求却长期坚挺,集团未来还将把中心从童装逐步转移到老人服装,以丰富产品线优势。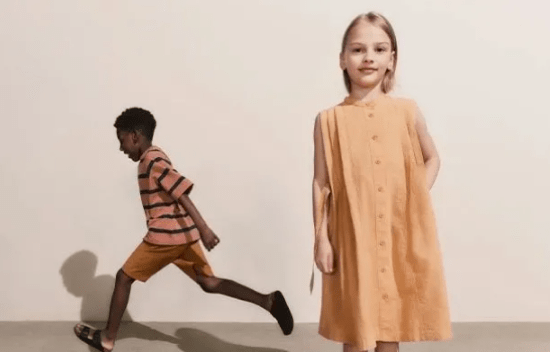 3、Uniqlo parent company set to expand children clothing business
Japanese Fast Retailing Group is expanding into the children clothing market, with its core brand Uniqlo launching a joint development with luxury brands in March in its Spring/Summer 2021 products, and GU has entered baby clothing in February.
Fast Retailing Group said that while the clothing market is shrinking year by year, the demand for children clothing has yet been strong for a long time. In the future, Fast Retailing Group will change their target from children clothing to old men clothing gradually, making the full use of rich product line.
4、Saint Laurent正式入驻天猫开设官方旗舰店
据悉,继Gucci和Bottega Veneta后,开云集团旗下奢侈品牌Saint Laurent也于日前正式登陆天猫开设官方旗舰店,发售成衣、手袋、鞋履和配饰全线产品,以及Saint Laurent最新推出的新年限定系列。这意味着开云集团成为历峰集团后,又一个全面站台阿里巴巴的奢侈品集团。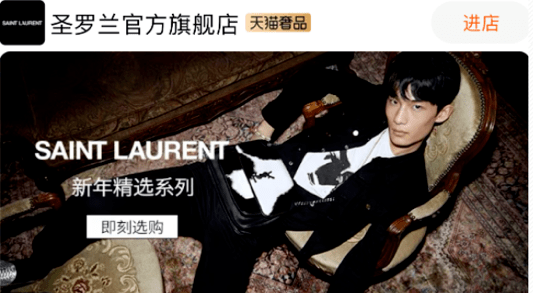 4、Saint Laurent has officially opened its flagship store at Tmall
Following Gucci and Bottega Veneta, Kering Group's luxury brand Saint Laurent has launched an official flagship store on Tmall, offering a full range of ready-to-wear, handbags, shoes and accessories, as well as Saint Laurent's latest New Year limited series. This means Kering Group has became another platform supporting Alibaba's luxury goods group after Richemont Group.
5、欧米茄开通中国官方线上旗舰店
近日,Swatch集团旗下奢侈腕表品牌Omega欧米茄正式开设线上官方旗舰店,品牌为致敬北京冬奥会推出的"北京2022"特别版海马系列300米潜水表和礼盒将通过该旗舰店首发。
2019年欧米茄也曾入驻天猫开设快闪店,独家发售北京冬奥会特别定制款限量腕表。
5、Omega opened official online flagship store in China
Recently, Omega under Swatch Group officially opened online flagship store in China. It launched "Beijing 2022" special Hippocampus series 300 meters diving watch and gift box through the flagship store to pay tribute to the Beijing Winter Olympic Games.
In 2019, Omega also opened a pop-up store in Tmall to exclusively sell customized watches for Beijing Winter Olympics.
6、加拿大鹅中国大陆直营销售同比增长41.7%
加拿大羽绒服品牌Canada Goose(加拿大鹅)公布了(截止到去年12月27日的)2021财年第三季度关键财务数据,得益于线上销售额的激增以及中国市场对于奢华派克大衣需求的增加,季度营收和利润均超过预期。
该季度,Canada Goose净销售额同比增长4.8%至4.74亿加元,其中,中国大陆市场DTC(直营)业务的销售额增长了41.7%。Canada Goose正在加大对于中国市场的投入。上月,Canada Goose与中国设计师及品牌首位特邀客座设计师陈安琪的联名系列正式上线。
6、Direct sales of Canada Goose in the mainland of China increased 41.7% y-o-y
Canada Goose reported key results for its fiscal third quarter of 2021 (ended 27 December 2020), quarterly revenue and profit both exceeding prediction, helped by surging online sales and rising demand for luxury parkas in China.
Net sales for Canada Goose increased 4.8% to C$474 million in Q3, with sales from its DTC(direct-owned) business in the mainland of China up 41.7%. Canada Goose is increasing its investment in China market. Last month, Canada Goose launched a joint series with Chinese designer and the brand's first guest designer, Angel Chen.
7、Chanel巴黎旺多姆广场旗舰店将翻新
法国奢侈品牌Chanel位于巴黎旺多姆广场的旗舰店将交由业内顶级建筑设计师Peter Marino进行翻新,期间品牌会在巴黎Rue de La Paix开设一家主要发售珠宝产品的临时门店。
Chanel入驻旺多姆广场已有25年,旗舰店的翻新工作将于2022年完成,以纪念品牌首个高级珠宝系列"Bijoux de diamant"诞生90周年。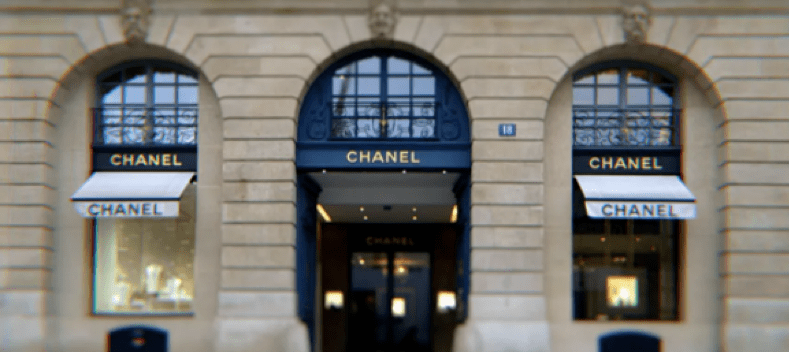 7、Chanel's flagship store in Place Vendome of Paris will be renovated
French luxury brand Chanel will open a temporary jewellery store in Rue de La Paix during the renovation of its flagship store in Place Vendome of Paris. And the whole renovation will be under the hand of Peter Marino, one of the top architects.
Chanel has been in Place Vendome for 25 years. The renovation would be finished in 2022 to mark the 90th anniversary of the brand's first haute jewelry series- Bijoux de Diamant.
8、Celine将在北京SKP开设快闪店发布全新男装系列
Celine将于近日在北京SKP开设Celine Homme限时概念店,展出Celine Homme 2021春夏"The Dancing Kid"特别精选系列单品。
该限时概念店以短暂旅行为设计主题,设置了金属和原色相交的缎带型拱门及展示台,为消费者重现了本季在法国Castelet赛车道大秀现场的氛围,品牌特别定制的Celine专属赛车也将亮相。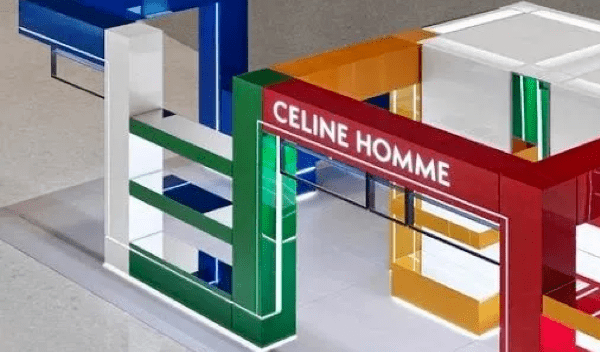 8、Celine will open a pop-up store in Beijing SKP to launch a new menswear collection
Celine Homme's limited time concept store will be opened in SKP, Beijing recently, to display the special selected series of Celine Homme's "The Cancing Kid" in spring and summer of 2021.
The limited time concept store takes a short trip as the design theme, and sets up ribbon arch and exhibition platform with metal and primary colors intersecting, which recreates the atmosphere of this season's Castelet racing track show in France for consumers. Celine's exclusive racing car specially customized by the brand will also appear.
9、Vans将与Opening Ceremony推出首个全球系列
Vans日前正式发布与潮牌Opening Ceremony首个全球系列,产品涵盖服装、鞋履和配饰全品类,系列产品于2月19日在Vans官网、线下门店和部分批发合作伙伴处发售。自2014年以来,Vans就一直与Opening Ceremony合作,首个合作为Glitter运动鞋。
9、Vans will launch its first global series with Opening Ceremony
Vans has officially launched its first global series with the fashion brand Opening Ceremony, covering clothing, shoes and accessories. The series of products were launched on the official website of Vans, offline stores and some wholesale partners on 19 February. Since 2014, Vans has been working with Opening Ceremony, the first of which is Glitter sneakers.
10、Maison Margiela成都银泰中心新店开业
法国设计师品牌Maison Margiela成都银泰中心新店于近日正式开业,由荷兰建筑师Anne Holtrop设计,是继Maison Margiela上海芮欧百货店后,第二家在中国采用该设计概念的店铺。逾180平方米的店铺内将发售Maison Margiela男女混合系列,包含男女成衣、配饰、鞋履、小型皮具,以及珠宝、眼镜和香水。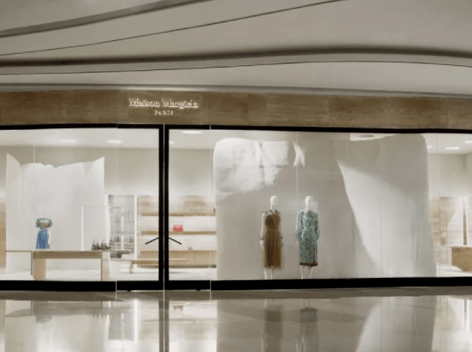 10、Maison Margiela Chengdu Yintai Center new store opens
Maison Margiela, a French designer brand, opened its new store in Chengdu Yintai Center recently. It was designed by Dutch architect Anne Holtrop. It is the second store in China to adopt the design concept after Maison Margiela Shanghai Réel department store.
More than 180 square meters of shops will be available for sale of Maison Margiela men and women mixed series, including menswear, accessories, shoes, small leather goods, as well as jewelry, glasses and perfume.
11、Burberry提前偿还3亿英镑贷款
Burberry日前宣布已提前偿还去年因疫情而向政府申请的3亿英镑贷款,并因此获得减免约700万英镑的商业利率。在截至去年12月26日的三个月内,Burberry收入同比下跌4%至6.88亿英镑,同店销售额大跌9%,但中国所在的亚太市场录得11%的强劲增长。
11、Burberry prepays 300 million pounds loan
Burberry announced recently that it had prepayed the 300 million pound loan it applied for from the government due to the epidemic last year, and thus obtained about 7 million pounds of commercial interest rate relief.
In the three months to 26 December last year, Burberry's revenue fell 4% year-on-year to 688 million pounds, and same store sales fell 9%, but Asia Pacific market including China saw strong growth of 11%.
12、石岛店在新加坡滨海湾金沙购物中心开业
意大利品牌Stone Island与Bluebell Group合作,在新加坡开设了第一家概念店。新店位于城市标志性购物中心Marina Bay Sands内,114平方米的空间由全球所有石岛旗舰的工业设计师Marc Buhre设计。这家商店收藏了一系列石岛和石岛影子项目的收藏品。
滨海湾金沙概念店标志着石岛进一步拓展东南亚市场,该公司在2020年获利2.4亿欧元(38558.4万新元)。去年12月,它被另一家全球性能外套供应商Moncler收购,这是一笔价值10亿美元交易的一部分。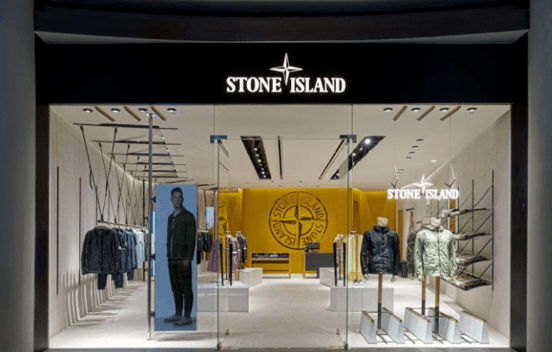 12、Stone Island opens store at Marina Bay Sands in Singapore
The Italian brand Stone Island opened its first concept store in Singapore, in partnership with Bluebell Group. Located inside the city's iconic shopping mall, Marina Bay Sands, the 114 square meter space is designed by Marc Buhre, the industrial designer of all Stone Island flagships around the world. The store houses a series of Stone Island and Stone Island Shadow Project collections.
The Marina Bay Sands concept store marks Stone Island's further expansion into the Southeast Asia market. It made €240 million (S$385,584,000) in profits during the pandemic-stricken year of 2020. Last December, it was acquired by Moncler, another global purveyor of performance outerwear, as part of a billion-dollar deal.
13、拉佩拉在中国香港李园开业
著名的意大利豪华内衣品牌La Pela宣布在中国馆香港铜锣湾李园开设新的精品店。
该精品店优雅的装饰体现了该品牌独特的美学理念,融合了意大利特有的奢华和精湛的工艺。此外,该店整体氛围充分体现了LA PERLA独特的风格和价值观,为顾客提供了独一无二的难忘体验,让他们尽情享受舒适的天鹅绒沙发和纹理地毯。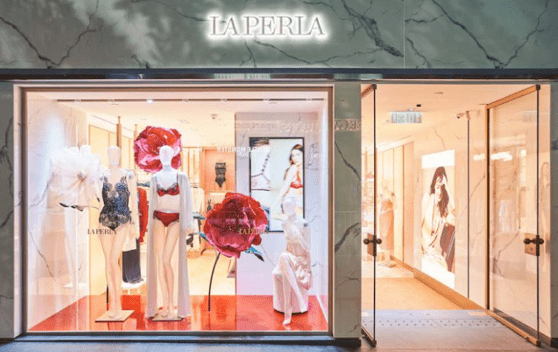 13、LA PERLA opens at Lee Gardens in Hong Kong of China
Renowned Italian luxury lingerie brand LA PERLA announced the opening of its new boutique at Lee Gardens, Causeway Bay in Hong Kong of China.
The elegant décor of the boutique reflects the brand's unique aesthetic philosophy, merging distinctive Italian opulence and exquisite craftsmanship. Fully embracing the LA PERLA's unique style and values, the boutique's welcoming ambience offers customers a one-of-a-kind unforgettable experience as they indulge in the comfort of the cosy velvet sofas and textured carpets.
行业资讯
Industrial News
1、雅诗兰黛史上首次迈进千亿美元市值俱乐部
得益于积极的业绩表现,雅诗兰黛集团近日股价继续大涨2.35%至279.23美元,市值达1012亿美元,突破千亿大关,创历史新高。
在截至去年12月31日的三个月内,雅诗兰黛集团销售额同比增长4.9%至48.53亿美元,净利润大涨逾56%至8.77亿美元,均超过分析师预期。期内该美妆巨头在包括中国的亚太市场表现最好,销售额同比大涨34.5%至17.75亿美元。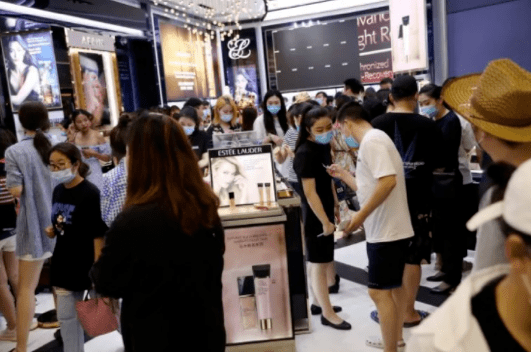 1、Estee Lauder has entered the $100 billion club for the first time in its history
Thanks to the positive performance, Estee Lauder Group shares recently surged 2.35% to $279.23, along with market capitalization reached $101.2 billion, breaking the 100 billion mark and set the new record high.
For the three months to 31 December 2020, Estee Lauder Group sales rose 4.9% from a year earlier to $4.853 billion, while net profit jumped more than 56% to $877million, far exceeding analysts' forecasts. The beauty giant performed best in Asia Pacific, including China, with sales up 34.5% from a year earlier to $1.775 billion.
2、2023年中国将成为全球牛仔服消费第一大国
据欧睿国际日前发布的数据显示,每个中国人平均每年消费1条牛仔裤,2023年中国将超过美国成为全球牛仔服消费第一大国。
在2014年到2018年间,占据中国牛仔裤市场份额前五名的品牌分别是Lee、Levi's、Uniqlo、Calvin Klein和海澜之家,但这5个品牌加起来的市场份额只有10.8%,剩下近90%的市场被传统牛仔裤品牌及"杂牌军"瓜分。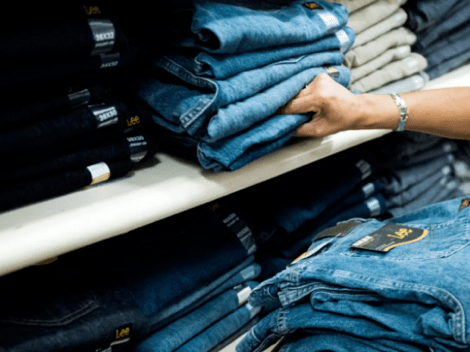 2、China will become the world's largest consumer of jeans by 2023
China will overtake US to become the world's largest consumer of jeans by 2023, with each Chinese consuming an average of one pair of jeans a year, according to data released by Euromonitor International.
Between 2014 and 2018, the top five jeans brands in China were Lee, Levi's, Uniqlo, Calvin Klein and Heilan House, while the total market share of the five brands was only 10.8%, leaving nearly 90% of the market taken by traditional jeans brands and others' channel.
3、中国首次成为法国最大美容产品出口市场
2月7日,法国美容协会(FEBEA)公布数据显示,中国首次成为法国最大的美容产品出口市场。法国2020年的美容产品出口总销售额为157亿欧元,比2019年下降11.8%。该部门是法国第二大出口部门,仅次于航空工业。
值得注意的是,法国对华出口在过去12个月里增长了近20.7%。法国出口的口红有四分之一销往中国,其次法国的肥皂出口在世界各地也取得了强劲增长。全球出口市场中国排名第一,销售额增长22%,然后是欧洲市场,收入增长19%。
3、China has become France's largest beauty export market for the first time
China has become France's largest export market for beauty products for the first time, according to figures released by FEBEA on 7 February. French total sales of beauty exports in 2020 were 15.7 billion euros, down 11.8% from 2019. Beauty is France's second-largest export sector after the aerospace industry.
Notably, French exports to China have increased by nearly 20.7% over the past 12 months. A quarter of French lipstick exports go to China, followed by strong growth in French soap exports around the world. China led worldwide export market with 22% sales growth, followed by Europe with 19% growth.
4、全球最大香水商Coty将大力投资海南
美妆企业Coty(科蒂)集团全球旅游零售执行副总裁Caroline Andreotti近期表示,公司将于2021年加大力度投资在华免税渠道。Andreotti称海南免税市场极大推动了集团在中国市场的业绩增长,Coty境内免税业务实现了三位数增长。Andreotti还称,在海南岛等地布局境内免税渠道是"我们触达内地消费者的另一个渠道。"
Andreotti表示,在继续支持与中免集团的历史性合作的同时,集团还很愿意考虑与新的经营主体合作,并坦言区域性市场团队与免税渠道团队仍然需要紧密合作,确保免税店设计、商品陈列等方面与有税专卖店保持一致。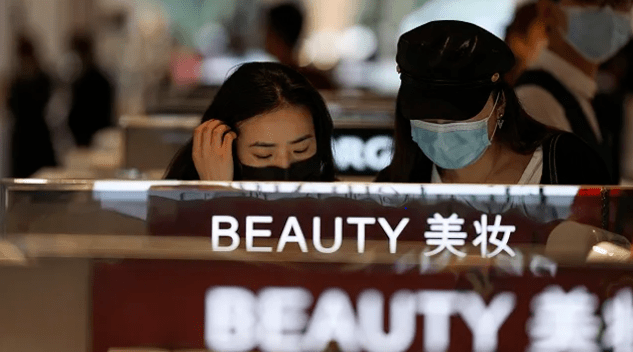 4、The world's largest perfumer Coty invests heavily in Hainan
Caroline Andreotti, executive vice president of global travel& retail for beauty company Coty Group, said recently that the company will increase its investment in duty-free channels in China in 2021.
Andreotti said the Hainan duty-free market has been a big driver of its revenue growing in China, with its duty-free revenue in China growing in the triple digits. Andreotti added that setting up domestic duty-free channels in places like Hainan is "another way for us to reach the mainland of China consumers."
Andreotti said that while continuing the historic partnership with China Free Trade Group, the Group is also open to the idea of partnering with a new operator, noting that the regional marketing and the duty-free channel team still need to work closely together to ensure that the design and display of duty-free stores are consistent with those of duty-tax stores.
5、Off-White目标年销售额最快5年突破10亿欧元
潮牌Off-White经销商意大利New Guards集团首席执行官Andrea Grilli近期表示,目标是在5到10年内帮助Off-White实现年销售突破10亿欧元的目标。
他透露,Off-White在去年推出居家服业务后,今年还会进入新的领域。虽然该集团未公开Off-White的具体销售数据,但有业内人士预计该品牌2020年的销售额约在4至4.5亿欧元之间。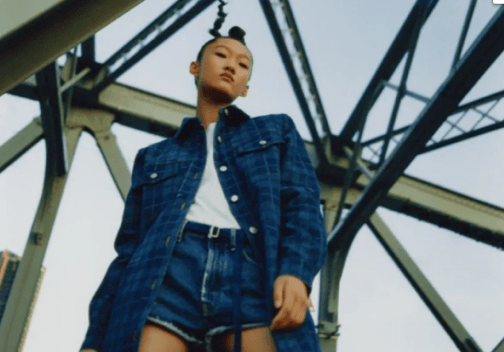 5、Off-White aims to achieve annual sales of 1 billion euro in five years
Andrea Grilli, chief executive officer of New Guards Group, the Off-White distributor, recently said that the goal is to help Off-White achieve its annual sales target of more than 1 billion euros in five to ten years.
He revealed that after Off-White launched its home service business last year, it will enter new areas this year. Although the group does not disclose the specific sales data of off white, some people in the industry expect that the sales volume of the brand in 2020 will be about 400-450 million euros.
6、Gucci彩妆中国销售额增幅逾400%
美国美妆集团Coty日前公布2021财年第二季度关键财务数据,尽管整体销售额下降16%,但营业利润同比增长7%。
首席执行官Sue Nabi透露,期内集团的高端美妆业务在中国市场表现持续强劲,特别是Gucci和Burberry两个品牌,仅Gucci彩妆在中国的销售额增幅就超过400%,Burberry美妆中国业务也大涨48%。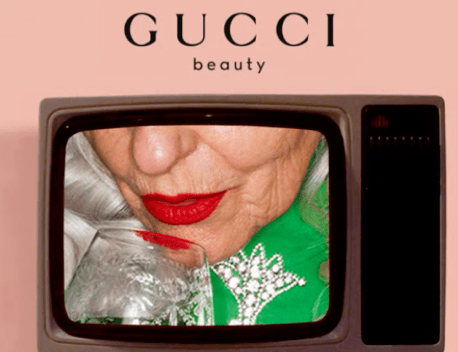 6、Sales of Gucci cosmetics in China increased by more than 400%
Coty, the US beauty group, recently released key financial data for the second quarter of fiscal year 2021. Although the overall sales decreased by 16%, the operating profit increased by 7% year on year.
CEO Sue Nabi revealed that during the period, the group's classy beauty business continued to perform strongly in the Chinese market, especially the two brands Gucci and Burberry. The sales growth of Gucci cosmetics in China alone was more than 400%, and Burberry beauty business in China also rose 48%.
7、中国香港2020年零售额大跌逾24%
据香港相关机构最新公布的数据显示,去年12月,香港零售销售总额下跌13.2%,较11月4.1%的跌幅显著扩大,已连续23个月同比下降。
2020年香港零售销售总额同比下跌24.3%,已连续两年下跌,为自1981年有记录以来最大年度跌幅。不过,普华永道预计香港今年全年零售总额有望回暖,将增长15%至3760亿港元。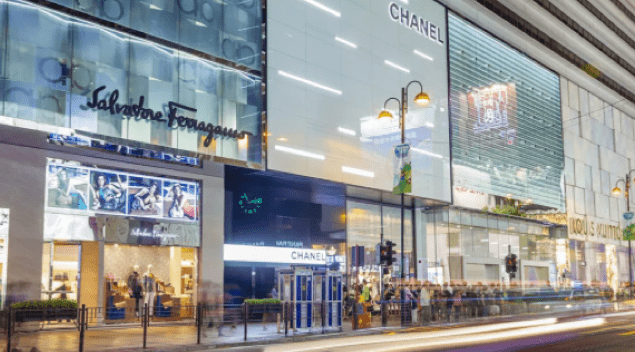 7、Retail sales in Hong Kong of China fall more than 24% in 2020
According to the latest data released by relevant organizations in Hong Kong, the total retail sales in Hong Kong fell by 13.2% in December last year, which is significantly larger than the 4.1% decline in November, and has declined year-on-year for 23 consecutive months.
In 2020, the total retail sales of Hong Kong fell by 24.3% year on year, which has been falling for two consecutive years, the largest annual decline since 1981. However, PwC expects total retail sales in Hong Kong to pick up this year and grow by 15% to HK $376 billion.
8、Champion母公司或将退出欧洲市场
美国服装集团HanesBrands日前宣布正在对欧洲业务进行评估,或将打包出售欧洲业务,约1200个工作岗位会受到影响,具体计划将于5月发布。
在截至1月2日的三个月内,Hanes Brands集团总收入为18亿美元,高于去年同期的17.5亿美元,亏损为3.32亿美元,全年销售额下滑4.3%至66亿美元,净亏损7550万美元。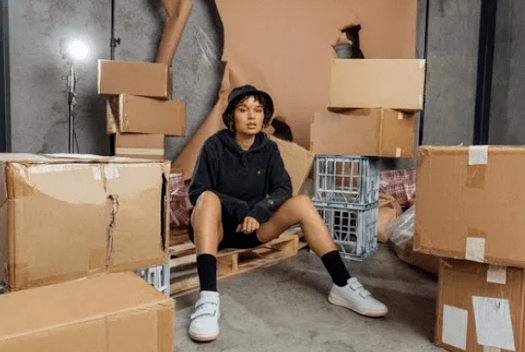 8、Champion's parent company may withdraw from European market
,American clothing group HanesBrands announced recently that it is evaluating its European business or will sell it as a package. About 1200 jobs would be affected. The specific plan will be released in May.
In the three months ended 2 January, HanesBrands Group's total revenue was $1.8 billion, up from $1.75 billion in the same period last year, with a loss of US $332 million. Its annual sales fell 4.3% to $6.6 billion, with a net loss of $75.5 million.
9、安踏市值超过lululemon成全球第三大运动服饰集团
据悉,国内运动服饰巨头安踏集团过去一年股价累计大涨107%,市值达3989亿港元,是李宁的3倍,也是中国最赚钱的服装公司,更超过lululemon成为全球第三大运动服饰集团。去年第三季度,该集团主品牌安踏恢复低单位数正增长,FILA增幅为20%至25%,Descente、Kolon Sport和Sprandi等品牌所在的部门也大涨50%至55%。
9、Anta's market value surpasses lululemon and becomes the third largest sportswear group in the world
It's reported that the share price of domestic sportswear giant Anta Group has surged 107% in the past year, with a market value of HK $398.9 billion, three times that of Li Ning. It is also the most profitable clothing company in China, surpassing lululemon and becoming the third largest sportswear group in the world.
In the third quarter of last year, Anta, the group's main brand, returned to a low level, and the number of units was growing, with FILA increasing by 20% to 25%. The departments where brands such as Descent, Kolon Sport and Sprandi are located also rose by 50% to 55%.
10、Coach母公司第二财季中国市场收入大涨逾30%
Tapestry集团10月4日发布第二财季业绩报告,在截至去年12月26日的三个月内集团销售额同比下跌7.21%至16.85亿美元,净利润则增长4.55%至3.11亿美元,均超过分析师预期。
报告期内,Coach、Kate Spade和Stuart Weitzman三个品牌的营业额均有所改善,电商业务实现三位数的同比增长,中国业务录得超过30%的强劲增幅。
10、Coach's parent company's revenue in China rose more than 30% in the second quarter
Tapestry Group released its second quarter performance report on 4 October. In the three months ending 26 December last year, the group's sales fell 7.21% year-on-year to $1.685 billion, while its net profit increased 4.55% to $311 million, exceeding analysts' expectations.
During the reporting period, the turnover of Coach, Kate Spade and Stuart Weitzman all improved, the e-commerce business rose with a three digit year-on-year growth, and the Chinese business recorded a strong growth of more than 30%.
11、拉夏贝尔去年或亏损18亿
拉夏贝尔近日发布公告,预计2020年年末归属于上市公司股东的净资产为负值,或亏损13亿元至18亿元。根据《上海证券交易所股票上市规则》的有关规定,拉夏贝尔A股股票可能被上海证券交易所实施"退市风险警示",拉夏贝尔控股股东、实际控制人邢加兴及其一致行动人上海何夏持有的A股股票或将被拍卖。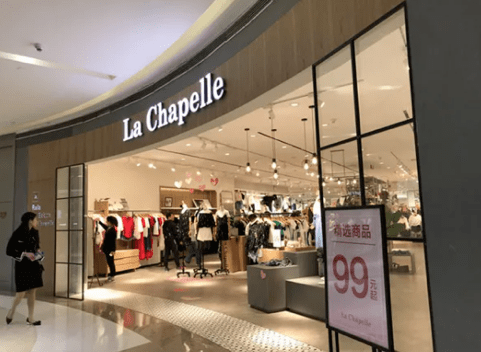 11、La Chapelle may lose $1.8 billion last year
La Chapelle recently announced that the net assets attributable to shareholders of listed companies are expected to be negative by the end of 2020, or a loss of 1.3 billion yuan to 1.8 billion yuan.
According to the relevant provisions of the Listing Rules of Shanghai Stock Exchange, the A shares of La Chapelle may be subject to "delisting risk warning" by Shanghai Stock Exchange, and the A shares held by Xing Jiaxing, the controlling shareholder and actual controller of La Chapelle, and Shanghai He Xia, the person acting in concert, may be auctioned.
投融资
Investment and Financing
1、奢侈品电商平台1stDibs或寻求IPO,估值至少10亿美元
美国奢侈品线上交易平台1stDibs或将在今年进行IPO,已委托银行负责筹备相关事宜,估值至少为10亿美元。1stDibs由Michael Bruno于2001年创立,总部位于纽约,于2013年转型为线上交易平台,主要发售来自全球各地的家具、珠宝、艺术品和古董奢侈品等,商品数量超过100万件,目前由美国私募基金Insight Partners控股。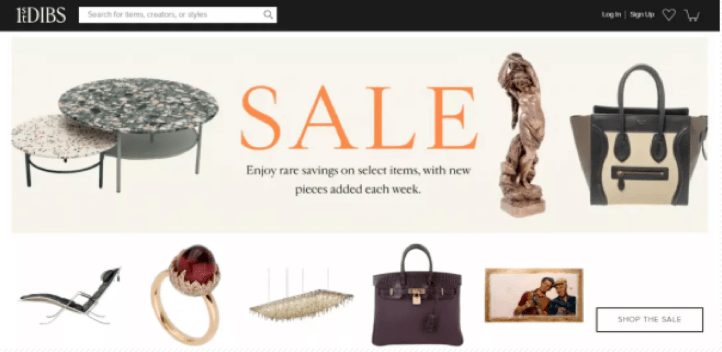 1、Luxury ecommerce platform 1stDibs may seek an IPO valued at at least $1 billion
US luxury ecommerce platform 1stDibs, is likely to launch IPO this year, having commissioned banks to organize it at a valuation of at least $1 billion. Founded by Michael Bruno in 2001 and headquartered in New York, 1stDibs was transformed into an online ecommerce platform in 2013.
It sells more than one million pieces of furniture, jewelry, art and antique luxury goods from around the world. It is now controlled by US private equity fund Insight Partners.
2、地产大亨Reuben Brothers以1亿欧元收购威尼斯最古老的房地产之一
地产大亨Reuben Brothers(鲁本兄弟)斥资约1亿欧元收购了威尼斯市中心最具标志性的酒店之一Baglioni Hotel Luna。
Baglioni Hotel Luna是威尼斯最古老的地产之一,历史可以追溯到12世纪。酒店占地90000平方英尺,靠近威尼斯的各大主要历史和艺术景点,距离圣马可广场(Piazza San Marco)50米,对面是圣乔治岛(San Giorgio Island)。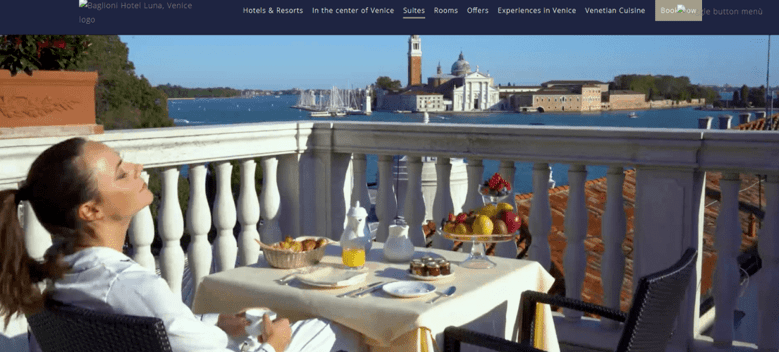 2、Real estate giant Reuben Brothers has bought one of Venice's oldest properties for 100 million euros
Real estate giant Reuben Brothers have bought one of the most iconic hotels in central Venice, the Baglioni Hotel Luna, for about 100 million euros.
Baglioni Hotel Luna is one of the oldest properties in Venice, dating back to the 12th century. Covering 90,000 square feet, the hotel is close to Venice major historical and artistic attractions. 50 meters from Piazza San Marco and the opposite is San Giorgio Island.
3、阿迪达斯确认出售或剥离Reebok锐步,合作价约10亿欧元
德国运动用品公司Adidas (阿迪达斯) 宣布计划出售或剥离旗下表现不佳的运动老牌 Reebok(锐步)。据银行消息人士透露,这笔交易的价值约为10亿欧元。
根据德国商业媒体《Manager Magazin》披露,在疫情之前,阿迪达斯对出售锐步的估价约为20亿欧元。
阿迪达斯表示,已决定启动剥离锐步的正式程序,这一举措是集团将于3月10日公布的五年计划中的一部分。同日,阿迪达斯也将公布2020财年业绩数据,另外,从2021财年第一季度开始公司将不再公布锐步的业绩报告。
业内人士认为,阿迪达斯的选择包括将锐步剥离为一家独立上市公司,或将其出售给其他品牌集团,最有可能的对象是Vans和The North Face的母公司、美国户外运动服饰公司VF Corporation。另据英国《金融时报》此前的消息,其他潜在的收购方还包括中国的安踏体育(Anta Sports),私募基金Permira和Triton。另外,在疫情前美国品牌管理公司Authentic Brands Group也表示有意向收购锐步。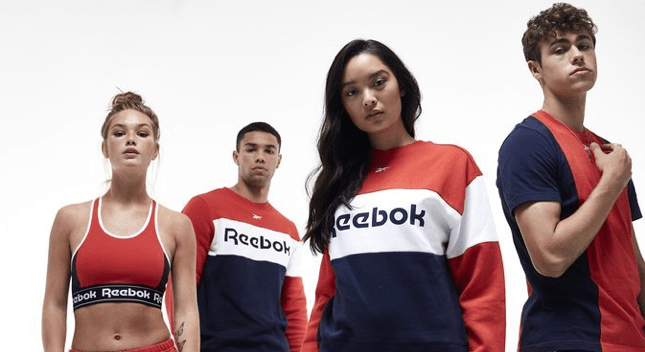 3、Adidas confirmed the sale or divestiture of Reebok at a price of about 1 billion euros
Adidas, a German sporting goods company, has announced plans to sell or spin off Reebok, its old, underperforming sports brand. According to bank sources, the deal is worth about 1 billion euros.
Before the epidemic, Adidas valued the sale of Reebok at about 2 billion euros, according to German business media Manager Magazin.
Adidas said it had decided to launch a formal process to spin off Reebok as part of the group's five-year plan to be announced on 10 March. On the same day, Adidas will also release its performance data for fiscal year 2020. In addition, starting from the first quarter of fiscal year 2021, the company will no longer release Reebok's performance report.
Industry insiders believe that Adidas's choices include divesting Reebok into an independent listed company or selling it to other brand groups. The most likely target is the parent company of Vans and the North Face, VF Corporation, an American outdoor sports apparel company. Other potential buyers include China's Anta Sports, private equity funds Permira and Triton, according to Financial Times. In addition, prior to the epidemic, American brand management company Authentic Brands Group also indicated its intention to acquire Reebok.
出品:中购联新媒体中心
作者:中购联编辑部